Description: A massive collection of 63 Heraldic Photoshop Custom Shapes.
Creator: These shapes were created by MrTentacleguy at DevaintArt.com.
License: I took this huge .EPS file and imported each object individually from Illustrator to Photoshop to create all 63 Custom Shapes. No licensing stipulations were listed on the source page at DevaintArt and none are expressed here. Enjoy the shapes.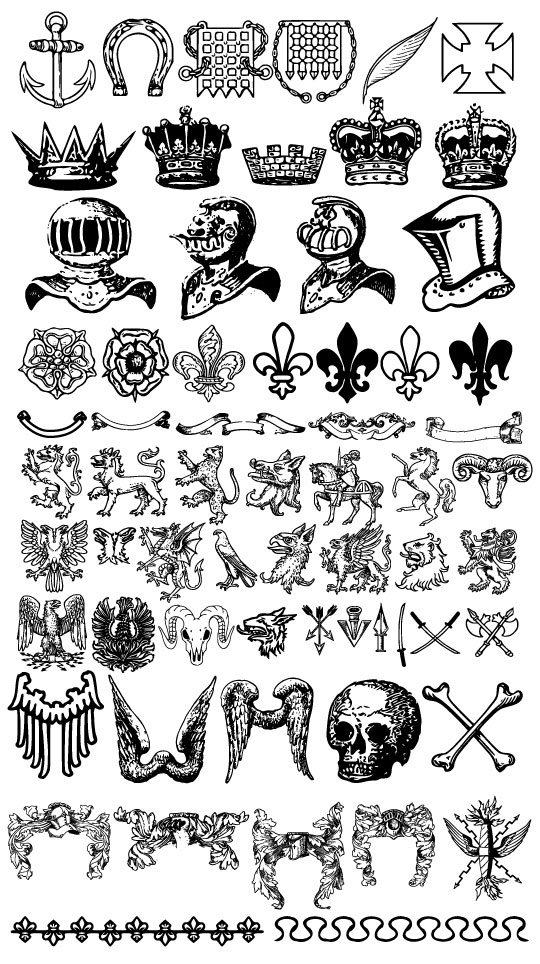 Shape Files + Additional Resources
Download the .CSH Photoshop Custom Shapes file Right Here.
Tell Your Friends